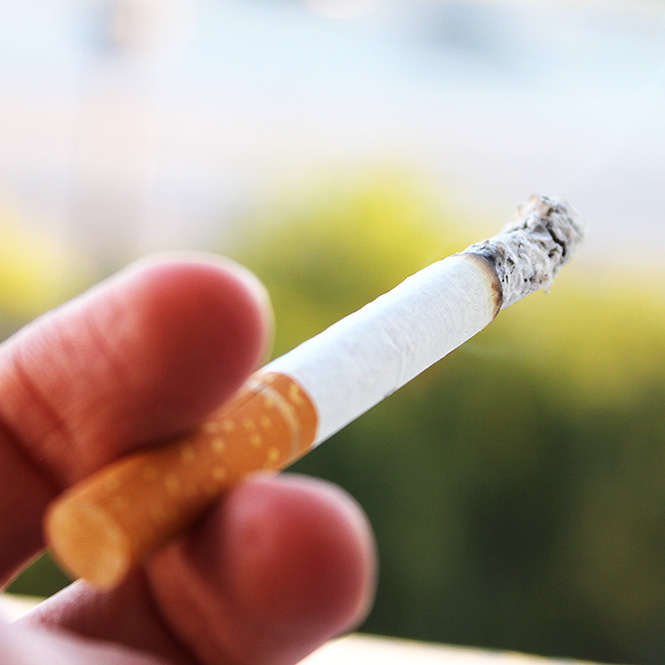 It is well known that smoking can lead to a number of lung-related diseases but in reality, the negative effects of smoking can be seen in almost every part of the body, especially your eyes.
Smoking Compromises Your Vision
Lighting up could very well leave you in the dark–smoking is directly tied to the leading causes of blindness. The toxic mix of over 4,000 chemicals in cigarette smoke irritates eyes from the outside–even for those exposed to secondhand smoke–and erodes vision from the inside.
Age-related Macular Degeneration
AMD affects the macula, the part of the eye that is needed for sharp, central vision. This can interfere with many everyday tasks and activities, such as the ability to see faces, drive, read and write, etc. Those who smoke are twice as likely to develop AMD as a non-smoker.
Cataracts
Cataracts occur when the eye's lens grows cloudy over time, severely obscuring vision. This causes blurry vision, double vision, faded colors and increased sensitivity to glare. Smoking makes you two to three times more likely to develop cataracts than someone who doesn't smoke.
Other Complications
Tobacco use also puts you at a higher risk of developing other eye conditions such as uveitis–an inflammation of the middle layer of the eye–dry eye, glaucoma and diabetic retinopathy if you have diabetes.
Quit Smoking And Reduce Your Risk
The longer and more frequently you smoke, the more likely you are to develop one or more of the above vision problems. However, smoking remains the biggest controllable risk factor with many of these eye diseases. So by quitting today, you can already reduce your risk!